Somatic Experiencing, NARM, Psychotherapy,
& Couples Therapy
in Pleasanton
Feeling stressed, depressed, anxious? Having relationship issues? Work issues? Don't have the self-confidence to get you where you want to go in life? Is your body feeling a little old and stiff? Aches and pains starting to creep up on you? Or, are you good athlete but feel you could go farther? Feeling pretty good about your life, but feel there is a whole other (spiritual) side of youself that needs to be explored?
I can help. Hi, I'm Neal Winblad, and I am a Licensed Marriage Family Therapist, certified Somatic Experiencing Practitioner, and certified NeuroAffective Relational Model Practitioner in Pleasanton, CA. I work with adults, teens, couples, and families, to help them achieve happier and healthier lives. I do this through an integrative, multimodal therapy which reaches the individual on a very deep level and produces profound and lasting results. I work with people anywhere from a couple of sessions to years, depending on their desires and needs. I custom tailor my work to align with your goals. The various links on my site will tell you how I work and explain the principles that inform and influence my work. If it looks like a fit give me a call. I offer a half price first session for $75 so you can meet me and try me out. If I'm not what you are looking for I will help you find a practitioner that is right for you. I hope to hear from you soon.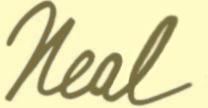 Having couples issues?
Why not download my eBook: